On 17 November 2014 the Director of Research and Cooperation of the Budapest Centre, Dr. Enzo Maria Le Fevre Cervini, held a conference on the Responsibility to Protect and the new framework of analysis for atrocity crimes at the Vicenza based
Center of Excellence for the Stability Police Units
(
CoESPU).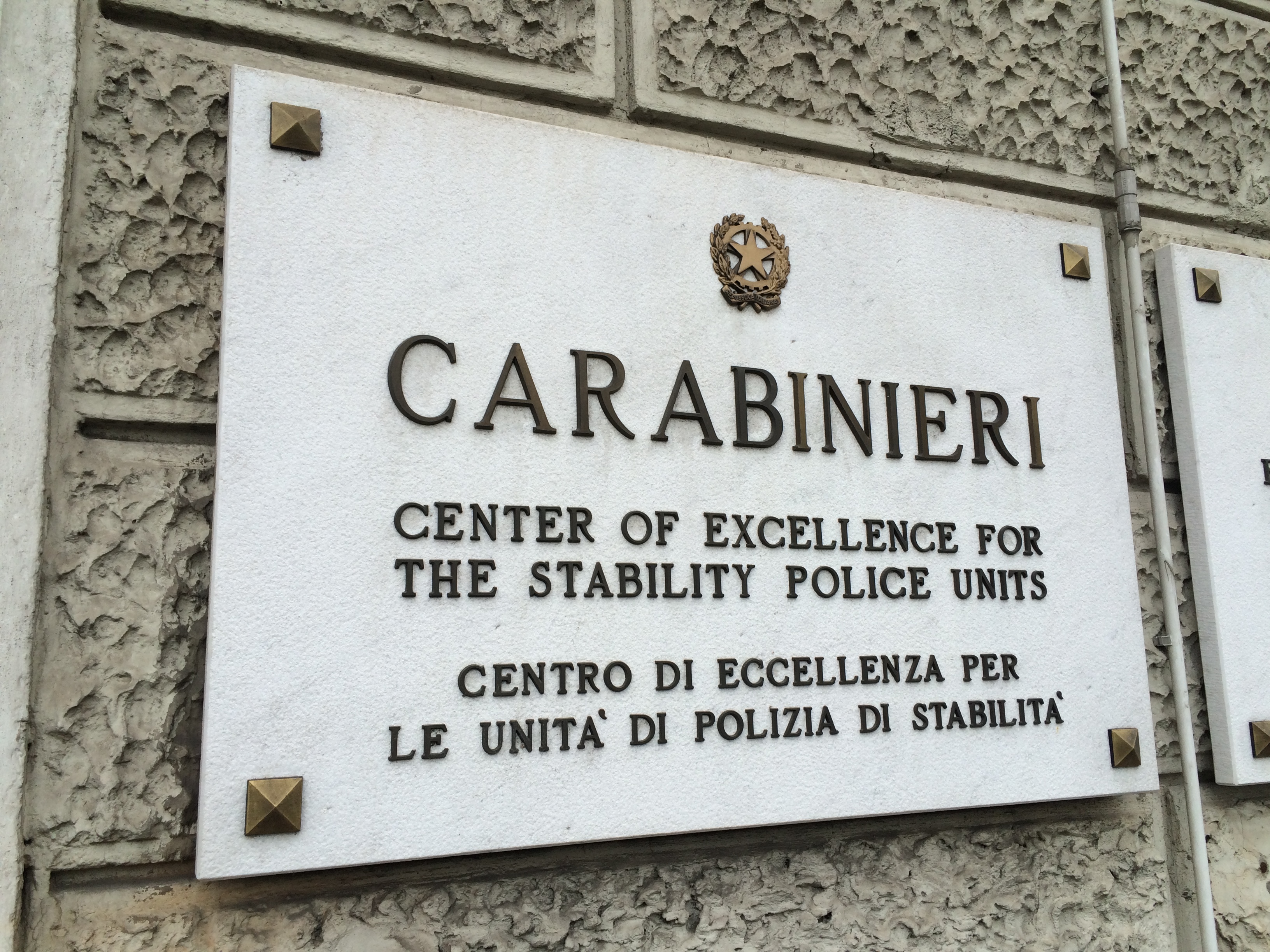 This first conference of the Budapest Centre to the CoESPU was held in the context of the sixth course for Formed Police Unit Commander/Senior Staff Course delivered to Senior officers of Police Departments from various countries including Bangladesh, Budundi, Nepal, Nigeria and Rwanda.
The Budapest Centre aims at establishing a long-lasting partnership with the CoESPU in light of the incredible service of the ItalIMG_0420ian Carabinieri's Center of Excellence dedicated to the training of police, military and civilian personnel in order to provide technical assistance so that States, regional and sub-regional organizations would be able to engage more effectively to prevent and resolve violent conflicts. The insertion of a specific section of the trainings dedicated to atrocities prevention is of imperative importance, given the role of police units in the capacity to function as effective sentinels of early warnings in situations of political instability.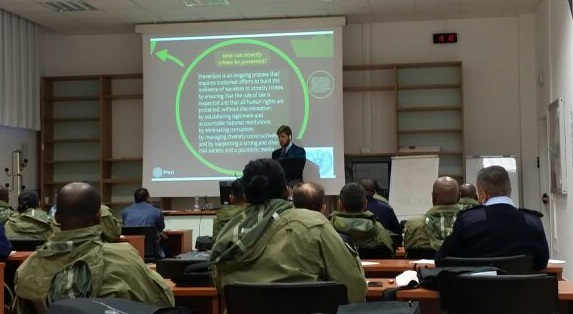 The conference was anticipated by a meeting with Brigadier General Francesco Bruzzese del Pozzo, Deputy Director of CoESPU, and Lt. Colonel Massimo Contri, PSO Chair, who participated in our last
V 4 Prevention training
in Bratislava.
Download:
The new framework of analysis for atrocity crimes of the Office of the Special Advisers of the UN Secretary General on the Prevention of Genocide and the Responsibility to Protect
Download:
Article on the V 4 Prevention training in BRATISLAVA in the CoESPU Magazine