On June 9th, the Budapest Centre for Mass Atrocities Prevention (BCMAP) signed a Memorandum of Understanding (MoU) together with the Institute for Peace and Security Studies (IPSS).
The two institutions agreed to cooperate with the aim of further strengthening initiatives on peace and security in Africa, with a specific focus on mass atrocity prevention. The objectives of the MoU will be implemented through a three-year Action Plan. IPSS, through the implementation of the Africa Peace and Security Programme (APSP) in collaboration with the African Union and mandated by the African Union Executive Council, and the Tana High-Level Forum on Security in Africa, systematically takes up the intellectual challenge of finding African-led solutions to peace and security in Africa.

Accordingly, the BCMAP, by following up on the outcome of the activities undertaken by the African Task Force in 2015-2016, and collaborating with regional organisations in Africa and the European Union, aims to enhance the competencies, and the political will of regional organisations, governments, policy makers, and civil society practitioners, as well as the interaction of the main international players in the prevention of mass atrocity crimes.

In light of the vision on peace and security that both IPSS and BCMAP share, these two organisations signed the Memorandum to build capacities in different areas, including training of youth leaders in Africa. Dr. Gyorgy Tatar, Chair of the BCMAP, and IPSS Director, Kidane Kiros, expressed optimism that their evolving collaboration would put the two institutions on wider continental (and global) relevance and visibility, as well as would contribute to the promotion of sustainable peace and security, as two key elements at the core of their missions.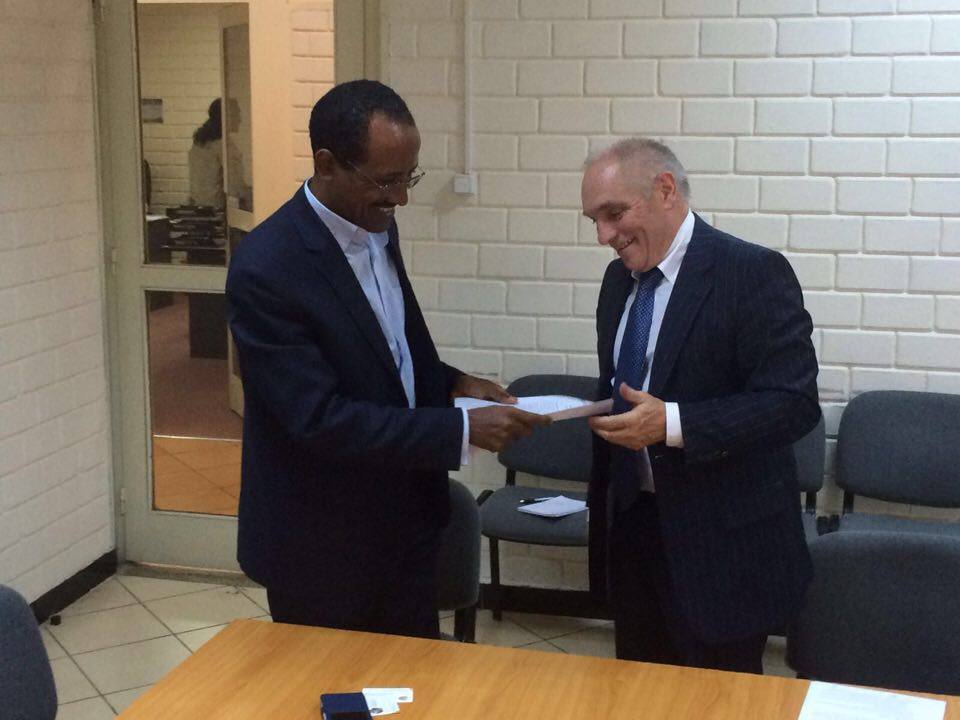 Written by Anastasia Buscicchio.