May 27, 2016 — Today, the Budapest Centre for Mass Atrocities Prevention has unveiled its new logo. This change coincides with the Centre's mission and focus on the promotion of international protection of human rights with special regard to the prevention of genocide and other mass atrocities in any part of the world.
The new logo represents the positive and transformative change that the prevention of mass atrocities has on the international community as a whole. The new symbol has five distinct parts each representing the five continents – Europe, America, Asia, Africa, Australia – that are interconnected and all united in facing global challenges and promoting a shared and sustainable vision.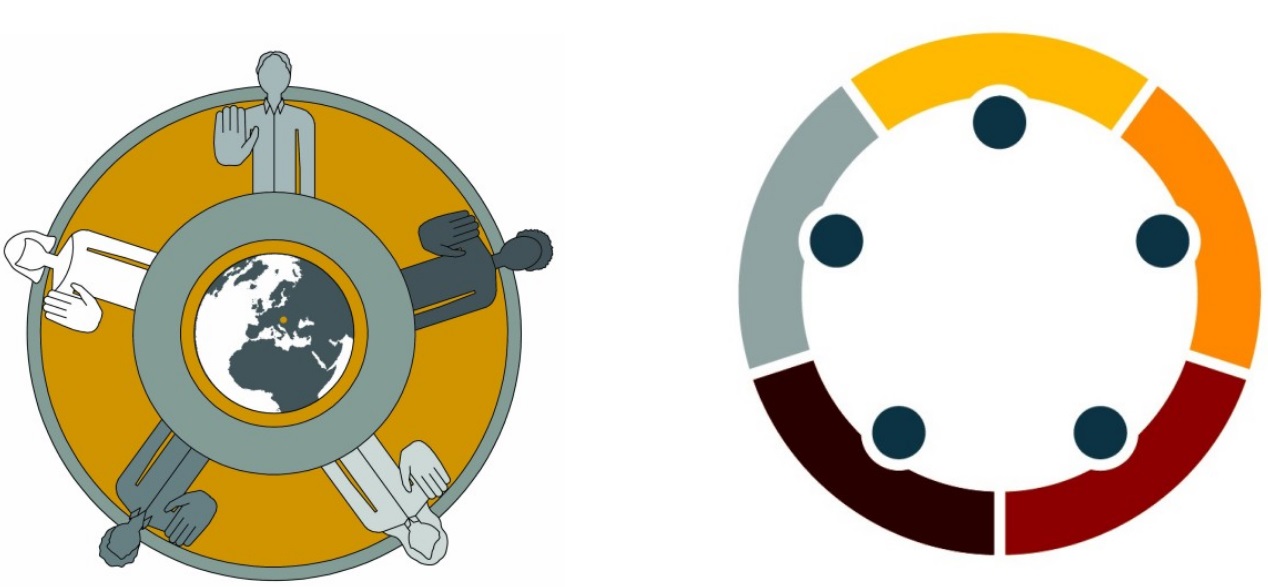 "The new logo signals a clear purpose for our organization and it will be a badge for those who pursue a world free from mass atrocity crimes. We believe the benefits of joining our cause go beyond the preventive benefits and impacts every aspect of both the international law and human rights dimensions," says Dr. Gyorgy Tatar, Chair of the Budapest Centre. "It is a simple and original symbol that inspires change – an invitation to take part to our network to maintain and foster international peace and security. It's not a logo, it's a symbol of cooperation, unification, and dialogue. Although we're all different from each other, the symbol we chose reminds us that we all have one common feature: we're all human."

The typeface was chosen following the same strategy. Indeed, the roundness of the typeface makes the entire logo homogeneous and smooth, remarking the non-existence of divisions or distinctions. "When I met Lucio D'Alessandro – the designer of the new logo, – I highlighted our willingness to have our mission clearly reflected on the new logo. Collaboration and cooperation without discrimination for mass atrocities prevention: this is what our new mark stands for."
The Budapest Centre wishes to thank Lucio D'Alessandro that chose to use the organization logo for his graphic design class at John Cabot University – an American university in Rome with which the Budapest Centre strongly cooperates, – providing us with a simpler, more original, and more appropriate new logo.
Written by Luigia D'Alessandro.