The Budapest Centre for the International Prevention of Genocide and Mass Atrocities welcomes Gemma Bowsher as non-residential research intern of the Centre. She will contribute to the research background of the BC, mainly focusing her activities on the nexus between health policy and state fragility and security.
The Budapest Centre opens the position of non-residential research intern for "
Working towards Prevention
" paper series, offering the opportunity to emerging researchers to submit their academic works and share it to a broader public. Here you can find the bio of Gemma Bowsher, who will cover this position in May 2016.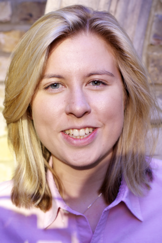 Gemma Bowsher is a clinical medical student and global health researcher currently spending a year completing a master's degree in medical anthropology at Harvard University. As a research fellow in the King's College London Conflict and Health Group, she works on global health security and medical intelligence in fragile settings. Gemma has previously worked as the policy and advocacy director for Medsin-UK a global health NGO.
The Budapest Centre wishes her good luck for this new experience.