On October 1st, the Budapest Centre hosted two side-events in the context of the Human Dimension Implementation Meetings (HDIM) of OSCE's Office for Democratic Institutions and Human Rights. The HDIM is Europe's largest annual human rights and democracy conference.
In the early afternoon, the Budapest Centre hosted a screening of the documentary movie "Watchers of the Sky". The movie interweaves four stories of remarkable courage, compassion, and determination, while setting out to uncover the forgotten life of Raphael Lemkin – the man who created the word "genocide," and believed the law could protect the world from mass atrocities. Inspired by Samantha Power's Pulitzer Prize-winning book,
A Problem from Hell
, WATCHERS OF THE SKY takes you on a provocative journey from Nuremberg to The Hague, from Bosnia to Darfur, from criminality to justice, and from apathy to action.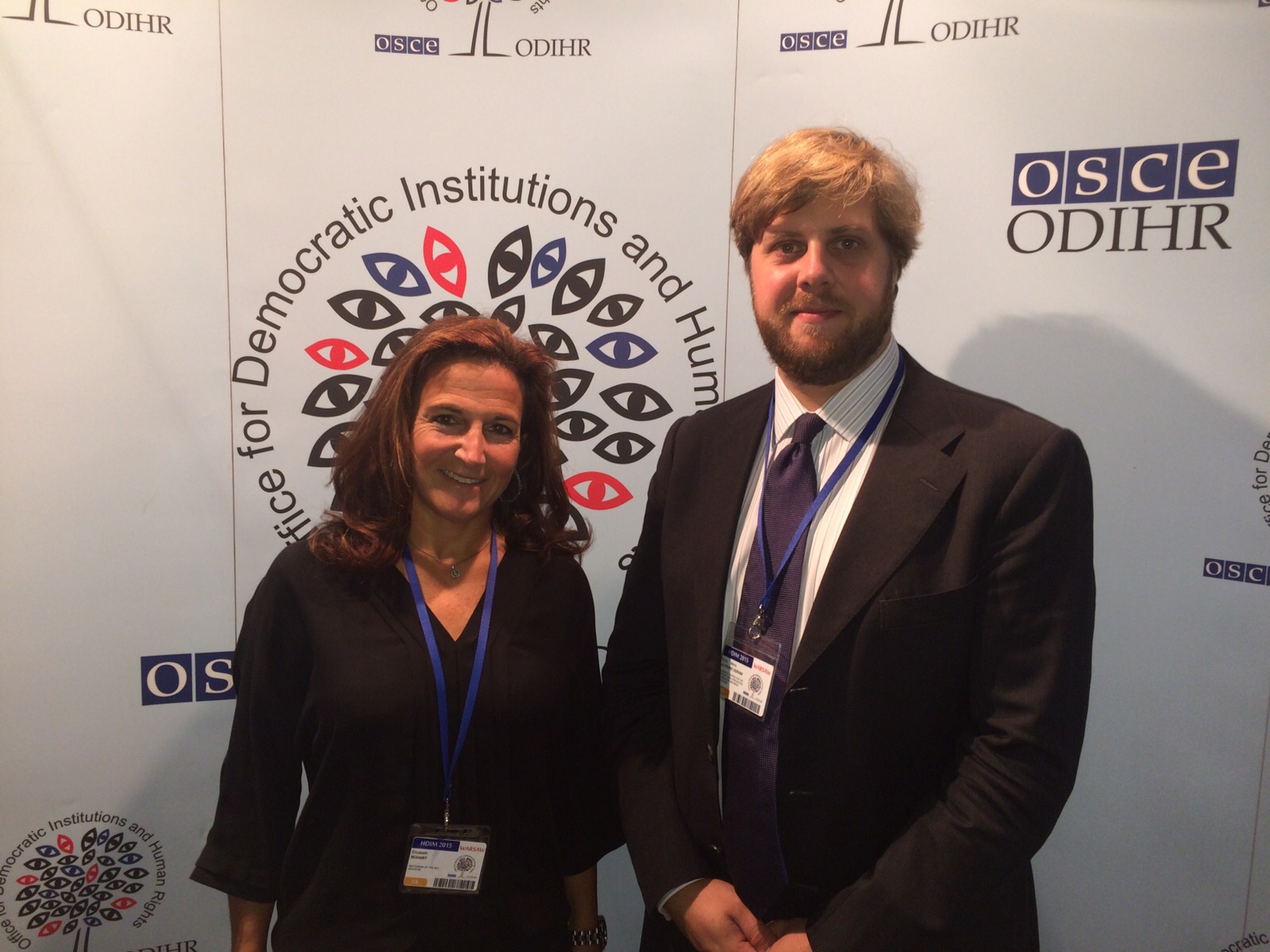 Elizabeth Bohart, co-producer of the movie and representative of the Watchers of the Sky Initiative, engaged in discussion with the audience before the movie. Discussion touched upon the remarkable life of Lemkin and the work of those who followed in his footsteps, including the Watchers of the Sky Initiative, currently working to compel world leaders concrete responses to currently ongoing atrocities.
In the early evening, the Budapest Centre hosted a panel discussion titled "Governance, Tolerance, and the Protection of minorities: The Human Dimension of the Responsibility to Protect". The session was designed as a discussion on minority issues between experts with different background: diplomacy, academia, and civil society. The panel benefitted from the excellent contributions of:
Mr. Sebastian Rejak, Special Envoy of the Minister of Foreign Affairs for Relations with the Jewish Diaspora;
Dr. Agnieszka Bieńczyk-Missala, Institute for International Relations, University of Warsaw;
Agnieszka Mikulska-Jolles, Minority Rights Program Coordinator, Helsinki Foundation for Human Rights.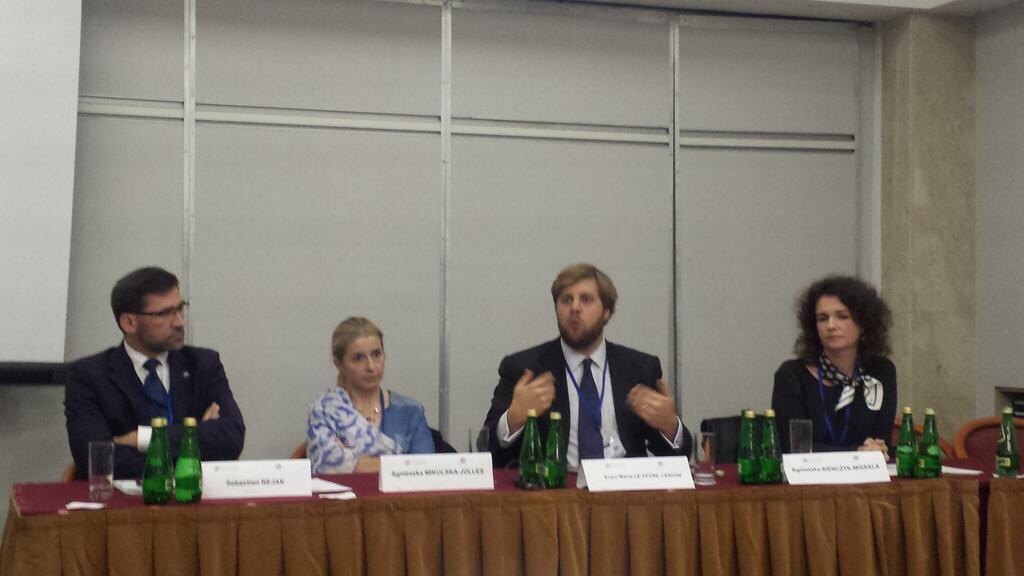 After a short presentation by each speaker, the panel engaged in a lively discussion with the audience. Anti-Semitism, hate speech, and xenophobia towards asylum seekers are just some of the issues touched upon at the event. Discussion clearly pointed out that migration and protection of new minorities in previously homogeneous societies, such as Poland and most OSCE countries, is a fundamental issue requiring immediate action. A clear focus on the implementation of state responsibility to protect its entire population was identified as a good strategy for effective resilience building.
The two events by the Budapest Centre were framed in the context of a daily agenda entirely devoted to minority issues. Both plenary session as well as all other side events touched upon relatable topics, reflecting the commitment of all participants to the HDIM for the efficient implementation of early action for the construction of resilient societies.