On September 2nd, a delegation of the Budapest Centre composed by Gyorgy Tatar, Chair of the Budapest Centre, Enzo Maria Le Fevre Cervini, Director of Research and Cooperation, and Tommaso Trillò, Junior Researcher, met the National Human Rights Commission (NHRC) of Nigeria in its headquarters in Abuja.
The meeting was introduced by Executive Secretary of NHRC Prof Bem Angwe, who outlined the work of the Commission and expressed interest in the work of the Budapest Centre.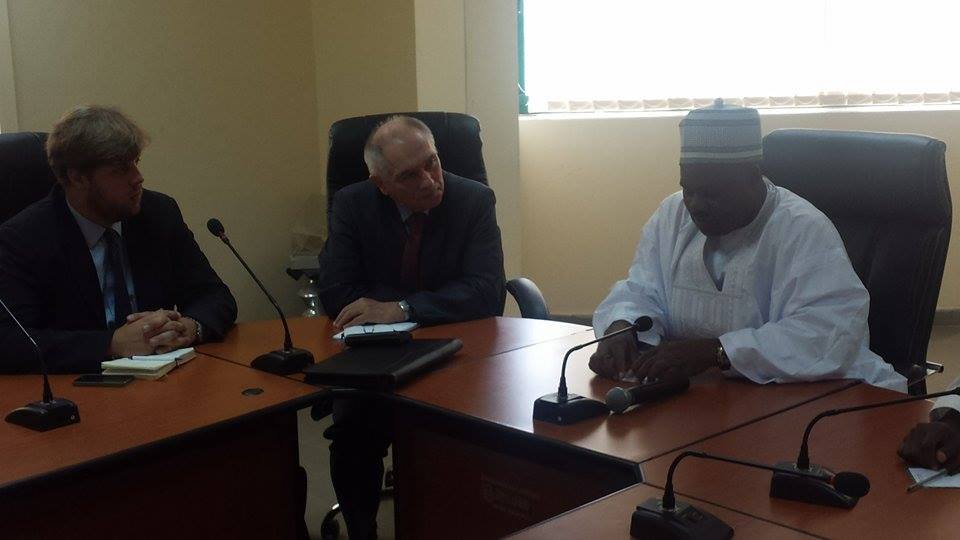 Gyorgy Tatar spoke afterwards, presenting the work of the Centre with particular emphasis on the objectives and preliminary outcomes of the
African Task Force
initiative.
Prof Angwe expressed close interest in the African Task Force, offered the support of the NHRC to improve the outcome of the initiative, and declared his interest in pursuing future cooperation between the Budapest Centre and the NHRC for the follow up phase as well as forthcoming project in the region.
The Budapest Centre wishes to thank the Hungarian Embassy in Abuja for facilitating the meeting during its short mission in Abuja, in which the delegation will meet with civil society actors and ECOWAS representatives in the context of the African Task Force initiative.
The Centre looks forward to a promising partnership with the Nigerian NHRC.